Akhil
Poddar
Akhil Poddar is someone who comes with an air of class that seems to gratify the people present in the vicinity. Although he is the scion of Poddar Group of Industries, the manufacturer and supplier of PCC electric poles based out of Jaipur Rajasthan, his decadent lifestyle had made him more popular. Born and brought up in Jaipur, he is a larger than life person from a fittingly luxurious city. The city was painted pink to welcome Queen Victoria and Prince Albert in the 1870s by the erstwhile Maharaja. Similar to its distinct character, Akhil Poddar is a man of specific tastes, which are expressed in varied hues. Akhil claims to compartmentalize his desires. He knows the value of work and earning, as it supports his pleasure pursuits. So he switches off from his active and mobile life, to be completely immersed in work. Being a believer in 'investment' rather than 'wastage', he invests his time in the workplace judiciously.
Rashi
Narang
Rashi Narang, 39, had grown up with pets. Upon her return to India, after pursuing a master's in human resources management from the London School of Economics, she knew living with a pet was a must. Just then, she went to visit someone whose dog had had a litter of puppies. One of them, whom she named Sara, was tugging at her jeans. "I knew she was the one for me. She came into my life and changed everything," says Narang. "Petting wasn't new to me, but it was the first time I was responsible for someone by myself."
Kidambi
Srikanth
A high achiever and a humble soul is the best way to describe the most promising male badminton star of India, Kidambi Srikanth. All of 25, the young lad from Hyderabad had an eventful year as he climbed to number one ranking for the first time in his life. A protege of former badminton player and chief national coach, Pullela Gopichand, Srikanth's brand has skyrocketed in the sporting world, but the man remains grounded. The shuttler lives in a gated community in the suburbs of Hyderabad, which is closer to his second home, the SAI Gopichand Academy in Gachibowli. For the past nine years, Srikanth has been training religiously under Gopichand's watchful eyes.
Rohan
Oza
Born in Zambia, educated in England and living in America, Rohan Oza is a third generation African. He holds two passports — neither of them Indian — but, as a nation, we've already claimed him. Much like space explorer Sunita Williams before him, the bronzed billionaire has been co-opted as our new national treasure, though we have barely a trickle of a claim. Not that Rohan minds. "I have four cultures in me now, but I am more Indian than anything else — if you consider celebrations, temple visits, food, music or language. My Hindi isn't too good, but I speak Gujarati. I am half-Maharashtrian, but I claim the Gujju side. It seems Gujjus are dominating in India these days, so that works in my favour," he laughs.
Ali
Merchant
Ali Merchant is a legend in the Health Information Management Outsourcing industry, and after months of persistence, we got an opportunity to interact with him and bring some of his valuable insights to you. Ali Merchant founded AM Infoweb in 2008 and with his constant hard work and zeal, he expanded the business and built an empire. With his sheer determination, he earned this multi-millionaire status and is now considered an Outsourcing Guru and Industry Titan specializing in Health Information Management Outsourcing. Today AM Infoweb is a leading Health Information Management Outsourcing company having a global presence, with state-of-the-art offices across continents. He is a true inspiration for all the young entrepreneurs and professionals out there.
Prajakta
Koli
The phrase phata poster nikla hero plays on loop in my head, along with a recurring image of Rohit Saraf and Prajakta Koli breaking through to establish a new order. For members of a certain generation, the fact that Prajakta is a massive social media star means very little. Rohit, on the other hand, represents something that is easier to understand across demographics — at first glance, he's the quintessential chocolate boy. Both millennial stars feature in a new Netflix series, Mismatched, scripted to appeal to a predominantly young adult audience. If it all sounds a bit out of your wheelhouse, you might miss what is truly significant: an unofficial changing of the guard.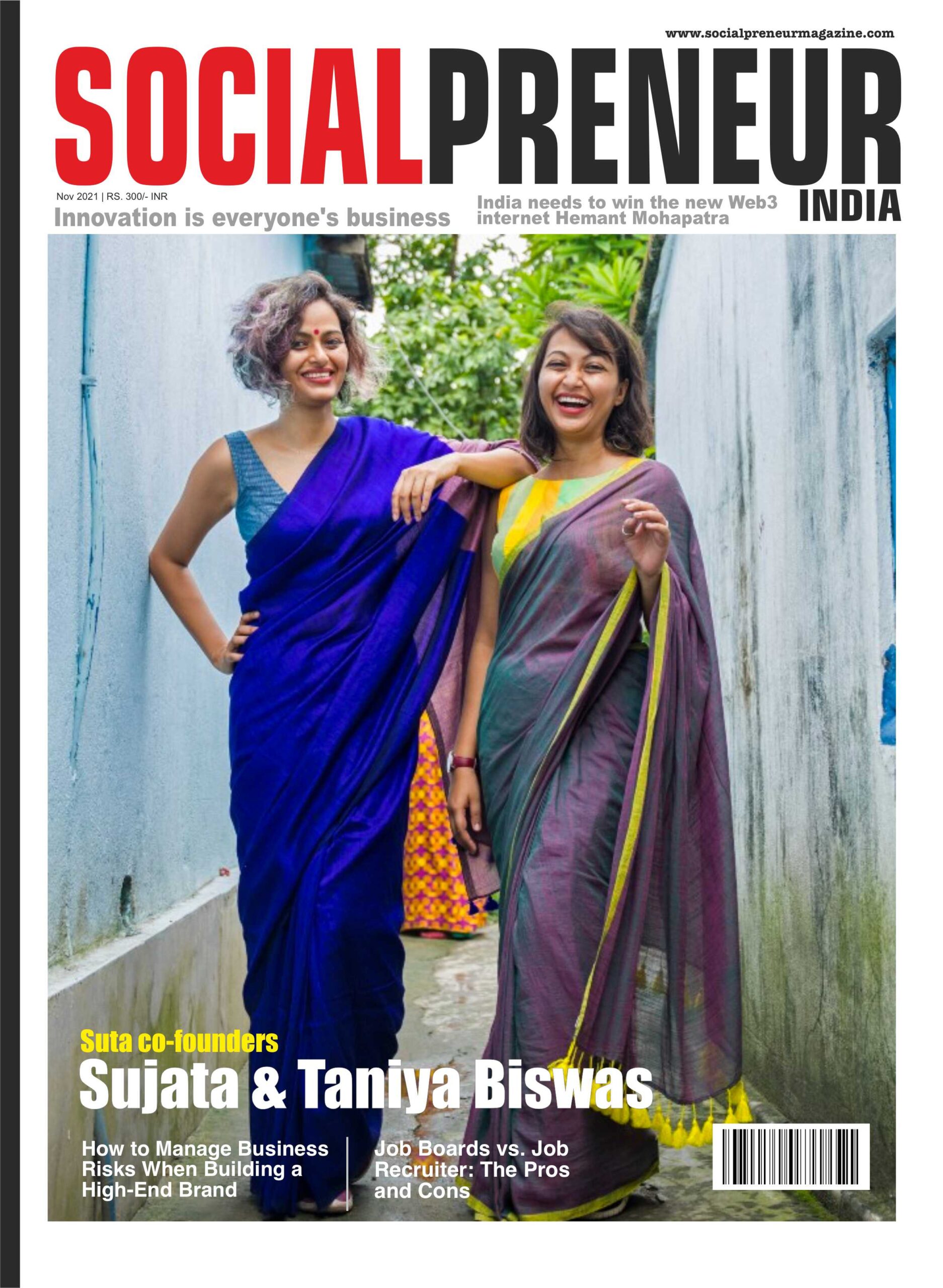 Sujata &
Taniya
Former HUL marketing executive Shashank Mehta founded The Whole Truth in 2019 to offer healthier alternatives in packaged foods. As a consumer, Mehta, who has been through multiple weight-loss cycles, realised that big food brands often tell "convenient half-truths". To solve that problem, he not only launched a company that could fill that need gap but also decided to feature in the brand's advertising.
Mithila
Palkar
Move over Kim Kardashian — in our neck of the woods, 26-year-old Mithila Palkar is breaking the Internet and, as she tells me herself, it's not because she is well-endowed. Unlike 'klan' Kardashian, or indeed many of the lovely local lasses we Google search the most, this millennial star hasn't made it big by flaunting her figure. She is more craft than curves; a fact that will also ensure the longevity of her career. Before we dwell on the future, however, here we are in the moment with Mithila.
Papa
CJ
It's a typical day at work, with deadlines to meet, stories to finish and an important event to attend. But there's nothing typical about this man, who's the global face of Indian stand-up comedy. Papa CJ has won awards for being both India's and Asia's best stand-up comedian. In 2018, Harvard Business Review called him one of the most influential comedians in the world. Tall and lithe, with his long hair tied neatly in a ponytail, he is sitting casually, waiting for me before the scheduled time at Blue Tokai Coffee in Delhi's Vasant Vihar. Dressed in a black T-shirt, jeans, cap and chappals, he politely asks me what I would like to have, giving me a few options on hearing that I'm lactose intolerant. "You can try coffee with soya milk if that's not a problem, or maybe hot chocolate."
Ashish
Shah
The first thing this impish-looking 38-year-old does at work every day is to write the word 'stillness' on his mood board in his office in Tardeo, Mumbai. For Ashiesh Shah, finding that stillness is all important. "Our lives are so hectic, it's good to seek stillness. There may be situations that move me up and down, but the overarching emotion should be stillness. That's the real form of meditation. Meditation is not a 10-minute thing you do every morning, it's a philosophy. Design is introspective. When you put that pen to paper, you're actually introspecting on every line you're drawing because you're creating something. That is meditation, too. If you can find meditation through your work then nothing like that. That is where you spend your maximum number of waking hours. If you can meditate through work, that's nirvana."
Vikash
Khanna
Ninety seconds and a plate of oothappam made Vikas Khanna what he is today. Sure, he would still be famous without it—probably as the Indian cook who went off to vilayat and opened an Indian restaurant in amchi America, earning fame and fortune. But nay, that Vikas Khanna would not be the Vikas Khanna we know today.
Priyam
Sharma
Early morning, Rohan Prasad doesn't look for news. "There is an information glut on social media," the 24-year-old voiceover artist in Delhi quips. And most of the stories in the morning, he rues, are already stale. He doesn't crave views as well. Reason? "Everybody has an opinion and is a pseudo expert these days," he smiles. So, what does he prefer? "Unfiltered stories on slice of life," he says, dishing an example. Now where would you find, he asks, a light read on how to ask money from your friends or how is it like living in the northernmost inhabited region of the world. "It transports you to a different world," he smiles. Meanwhile in Gurugram, Gunjan Agarwal doesn't check her mails before 9 am—that's when the software engineer starts her work every day.
Vineeta
Singh
Vineeta Singh talks fondly of her father. A scientist at the All India Institute of Medical Sciences, 72-year-old Tej Singh has dedicated his life to the discovery of protein structures to enable the development of drugs for cancers and other diseases. "He worked 365 days of the year, including Sundays. As a kid, I'd see him go back to his lab after dinner and work through the night. His goal was to discover 600 protein structures during this lifetime," says the younger Singh, co-founder and CEO of Sugar Cosmetics. "I never understood his irrational passion," continues Singh. "I'd argue with him about how crazy it was to dream about 600 when he was discovering 15 a year." But last January, after more than 30 years of toiling, he hit his target. "I asked him how it felt about accomplishing his goal. Would he take a back seat? Finally retire? No. Instead, he said he still has it in him to do more discoveries and is as excited about it as he was on Day 1."
Aayush
Rai
The covid-19 pandemic has pushed people to be more health conscious, especially when it comes to lifestyle diseases that require constant monitoring. Tapping into this segment, is Bengaluru-based medical device startup Inito. Founded in 2015, by IIT Roorkee alumnus, Aayush Rai and IIT Madras alum, Varun AV, the duo have built a technology that allows a single device to do dozens of diagnostic tests at home, a product which may see many takers as Covid-19 continues to rage and people prefer to stay at home. Currently, the startup that has received $4 million in funding and has its fertility home test in the market. The Y Combinator-backed startup's co-founder Rai, talks to Forbes India about the dire need for monitoring one's health and the challenges of catering to a rise in demand during the pandemic. Edited excerpts:
Prukalpa
& Varun
For all the talk about data being the new oil, Prukalpa Sankar has a slightly different view. "Data can be chaos," says the 27-year-old. She would know. Fresh out of college, she set up SocialCops along with Varun Banka in 2012. The intelligence startup made order out of chaos by harnessing data to solve civic challenges. For instance, they helped bring LPG connections to 70 million below-poverty-line women under the Ujjwala Yojana scheme by mapping every one of India's 6.4 lakh villages, and adding information like population and income level. They built Disha, India's national data platform that brought data from 42 government schemes and 20 ministries onto a single dashboard. And they partnered with the United Nations to help countries, including Sri Lanka and Papua New Guinea, draw on data to track their progress on the Sustainable Development Goals. But as Sankar and Banka, 28, dealt with data to address these problems, they realised their biggest bottleneck was internal. "Data teams are one of the most diverse ones," says Sankar. At SocialCops, for example, a single team comprised individuals with complementary skills, from data scientists and machine learning engineers to economists, data analysts and business managers. "Each person had a different DNA, skillset and way of working."
KMN
Row
KNM Rao's Quick Ride is today a network of 4 lakh vehicles that clock more than 60,000 It wasn't exactly the start he had bargained for, especially when his life's savings were at stake. But KNM Rao, founder of carpooling startup Quick Ride, wasn't losing sleep over the numbers—42 rides in the first month of operations in October 2015 and another six months to 1,000 monthly rides. At the back of his mind, Rao knew he had to fight a battle on many fronts and some skirmishes could be more bruising than others. "Carpooling doesn't take a lot of money, but a lot of perseverance," he says.
Subsribe Our Newslatter
Yearly Just 2,999/-